Midlands Diving Chamber - Hyperbaric services at the recompression chamber
The Midlands Diving Chamber, a Hyperbaric decompression chamber offering NHS funded recompression to divers with Decompression Sickness (DCS) together with other Hyperbaric Oxygen Therapy (HBOT) treatments.
Midlands Diving Chamber specialises in Diving Medicine and provides a 24 hour centre with everything a diver could need from a medical facility.

What we do:
Please contact us for details.
For booking routine diving medicals call: 01788 579 555



Midlands Diving Chamber Worldwide Hyperbaric Chamber Locator
Find emergency diving services the world over with our database of hyperbaric chambers.



Join us for an evening of escapism, adventure and laughter, with great speakers and most importantly, fundraising for a great cause.
more details of the Dive Lectures 2020 »

This week Midlands Diving Chamber (MDC) announced its support for Bite-Back Shark & Marine Conservation, naming the NGO as its charity of the year. Throughout 2020 MDC plans to raise money and awareness for the charity's campaigns to end the sale of shark products in the UK.
more details of the MDC Partnership with Bite-Back »

The new Coronavirus, which originated in Wuhan, China, causes flu-like symptoms including fever, a cough, or difficulty breathing. Public Health England has asked that you seek medical advice if you or a relative develop a fever, difficulty breathing, or a cough within 14 days of travelling to China, Hong Kong, Japan, Macau, Malaysia, Republic of Korea, Singapore, Taiwan, or Thailand. Where to get medical help if you have these symptoms? Please follow Public Health England's advice and contact your GP or call 111. We ask that you do not visit our facility if you are symptomatic, as we do not have the specialist infectious disease units that may be needed for your onward care. The NHS and Public Health England have an established plan to respond to someone who becomes unwell and are best placed to coordinate your care.

Oxygen Healing for diabetes, as featured in the Daily Mail.
more details of oxygen healing and diabetes »

The DMT app translates the 300 page Diver Medic Technician course manual into app form, utilising an intuitive navigation system to help the Diver Medic locate important information quickly.
Now available on the iPad.
More details of the LDC-Training DMT Manual smartphone application »

Northampton Town will play Bradford City at Wembley this weekend for the right to be promoted to nPower League 1.
In the run up to the big event some of the clubs players have been turning to hyperbaric oxygen therapy treatment at MDC to help get them to full fitness for the essential game on Saturday.
See how the boys have been getting on in an article from last week's match day programme.
more details of Northampton Town's hyperbaric treatment »
Saracen powerhouse Brad Barritt talks to the Evening Standard about getting his HBOT (Hyperbaric Oxygen Therapy Treatment) at MDC's sister chamber in London (located in St John's Wood).
Brad suffered an ankle injury in a recent game against Toulon and has since been striving to get back to full fitness with the aid of HBOT.
Unfortunately Saracens lost the semi-final against Northampton Saints this weekend, however our Saints HBOT patients at MDC weren't too upset with the outcome of the match...
more details of Brad Barritt's hyperbaric treatment »

LDC App - NEW Version now available on iPhone and Android.
For those of you who haven't already downloaded the App; what are you waiting for? And for those of you who have; get updating, because we've added plenty more features!
More information on the London Diving Chamber iPhone application »

Featured in the Daily Mail Health section this week was an article promoting the work we do here with Oxygen Healing at the Midlands Diving Chamber, focusing on one of our own patients, Gwynneth Flowers.
more details of Oxygen Healing and the Daily Mail »

Great news for techno-geeks and bookworms alike: The Tanked Up Magazine iPad app is here and it's free.
more details of the Tanked Up Magazine iPad App »

The Medical Director of the London and Midlands Diving Chambers, the delectable Dr Oliver Firth, was asked to give his expert opinion to those insightful people at the Daily Mail on the 'Diver who Cheated Death' whilst working in the North Sea.
more details of Dr Firth and the Daily Mail »

The bible of dive medicine is here.
FAQ Dive Medicine is a new and invaluable book brought to you by the specialist doctors at the London and Midlands Diving Chambers and it is aimed at YOU, the diver.
More information about the FAQ Dive Medicine book »

The last episode of BBC Three's 'The Secrets of Everything' sees self-confessed science geek and adrenaline junkie, Greg Foot, under pressure at the Midlands Diving Chamber as he and an inflatable friend attempt to dig to Australia.
more details of The Midlands Diving Chamber on the BBC's 'Secrets of Everything' TV Series »

LDC and MDC are providing hyperbaric oxygen therapy to volunteers in a trial organised by the Royal Marsden Hospital, hoping to ameliorate the long term adverse effects of radiotherapy for pelvic cancer.
For more information, have a look at the Royal Marsden Hospital trial details as well as this newspaper coverage.
Video highlights are available from the eminently enjoyable 2011 Dive Lectures held at the Royal Geographical Society in March.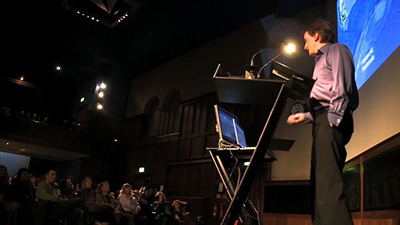 More about the Dive Lecture 2011 video highlights offered by the Midlands Diving Chamber »

A lemon shark has been kind enough to write a trip report about her dry-diving experience at MDC on the Yorkshire Divers forum.

RSS News Feeds - Dive Medical Advice
Midlands Diving Chamber is now providing RSS News Feeds for each Dive Medical Advice category. more information about RSS/XML News Feeds of Dive Medical Advice offered by the Midlands Diving Chamber »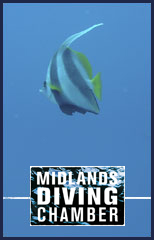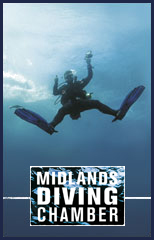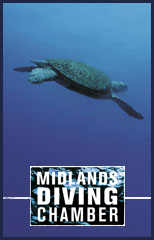 Survey and inspection information update
…
Read more

information about Survey and inspection information update…

…
Survey and inspection customer update – covid-19
…
Read more

information about Survey and inspection customer update – covid-19…

…
Uk ship register information
…
Read more

information about Uk ship register information…

…