Midlands Diving Chamber – Hyperbaric services at the recompression chamber
The Midlands Diving Chamber, a Hyperbaric decompression chamber offering NHS funded recompression to divers with Decompression Sickness (DCS) together with other Hyperbaric Oxygen Therapy (HBOT) treatments.
Midlands Diving Chamber specialises in Diving Medicine and provides a 24 hour centre with everything a diver could need from a medical facility.

What we do:
Please contact us for details.
For booking routine diving medicals call: 01788 579 555



Midlands Diving Chamber Worldwide Hyperbaric Chamber Locator
Find emergency diving services the world over with our database of hyperbaric chambers.



LDC App - NEW Version now available on iPhone and Android.
For those of you who haven't already downloaded the App; what are you waiting for? And for those of you who have; get updating, because we've added plenty more features!
More information on the London Diving Chamber iPhone application »

Featured in the Daily Mail Health section this week was an article promoting the work we do here with Oxygen Healing at the Midlands Diving Chamber, focusing on one of our own patients, Gwynneth Flowers.
more details of Oxygen Healing and the Daily Mail »

Great news for techno-geeks and bookworms alike: The Tanked Up Magazine iPad app is here and it's free.
more details of the Tanked Up Magazine iPad App »

LDC and MDC are looking for enthusiastic doctors with an interest in diving and hyperbarics to join our busy team.
A background in A and E, General Practice or Anaesthesia would be useful.
For more information or to arrange a visit please contact us.

The Medical Director of the London and Midlands Diving Chambers, the delectable Dr Oliver Firth, was asked to give his expert opinion to those insightful people at the Daily Mail on the 'Diver who Cheated Death' whilst working in the North Sea.
more details of Dr Firth and the Daily Mail »

The bible of dive medicine is here.
FAQ Dive Medicine is a new and invaluable book brought to you by the specialist doctors at the London and Midlands Diving Chambers and it is aimed at YOU, the diver.
More information about the FAQ Dive Medicine book »

The last episode of BBC Three's 'The Secrets of Everything' sees self-confessed science geek and adrenaline junkie, Greg Foot, under pressure at the Midlands Diving Chamber as he and an inflatable friend attempt to dig to Australia.
more details of The Midlands Diving Chamber on the BBC's 'Secrets of Everything' TV Series »

LDC and MDC are providing hyperbaric oxygen therapy to volunteers in a trial organised by the Royal Marsden Hospital, hoping to ameliorate the long term adverse effects of radiotherapy for pelvic cancer.
For more information, have a look at the Royal Marsden Hospital trial details as well as this newspaper coverage.
Video highlights are available from the eminently enjoyable 2011 Dive Lectures held at the Royal Geographical Society in March.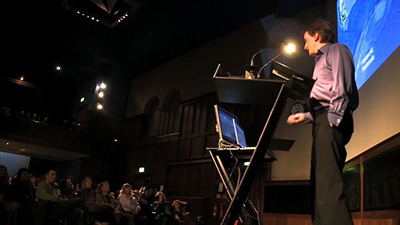 More about the Dive Lecture 2011 video highlights offered by the Midlands Diving Chamber »

A lemon shark has been kind enough to write a trip report about her dry-diving experience at MDC on the Yorkshire Divers forum.

RSS News Feeds - Dive Medical Advice
Midlands Diving Chamber is now providing RSS News Feeds for each Dive Medical Advice category. more information about RSS/XML News Feeds of Dive Medical Advice offered by the Midlands Diving Chamber »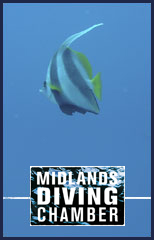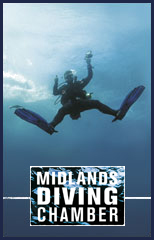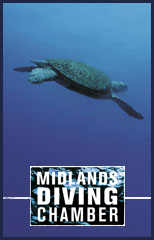 Don't drink and drown
Humber Coastguard are issuing a strong safety message after tragedy was narrowly avoided on the Lincolnshire coast in the early hours of this morning.…
Read more

information about Don't drink and drown…

…
Coastguard rescue officers in mud rescue training at rhyl
After two incidents in two days over the May Day bank holiday, Rhyl and Flint Coastguard Rescue Teams have been taking part in a mud training exercise.…
Read more

information about Coastguard rescue officers in mud rescue training at rhyl…

…
Ten foreign flagged ships under detention in the uk during april 2013
The Maritime and Coastguard Agency (MCA) announced today that ten foreign flagged ships were under detention in UK ports during April 2013 after failing Port State Control (PSC) inspection.…
Read more

information about Ten foreign flagged ships under detention in the uk during april 2013…

…